Amazing news: Artery are back!! Watch the clip above.
Eve has filmed Artery's first performance in 24 years at the Boardwalk 22.06.07.
The next night they were invited by Jarvis Cocker to play at the prestigious Meltdown Festival in London. Who knows where their journey will end.



Quote from Made In Sheffield by Mark Gouldthorpe: "People wanted to express themselves and that opened doorways. We were one of those examples of a band that wanted to be an expressive unit."
Artery was one of the bands that sprung up in 1978 and they developed a large following in Sheffield. Mark Gouldthorpe, the singer, was very expressive in his perfomance and Jarvis Cocker of Pulp used to follow them around. He describes their gigs as electric and generating mild hysteria.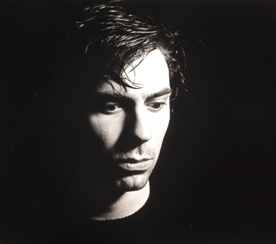 Their first single was 'Mother Moon' in 1979. They released 3 studio albums, including the mini-album, 'Oceans', in 1982. Their final studio album, 'The Second Coming', was released in 1985. John Peel was very keen on Artery and had them in his studio twice. The band had UK press features (NME, Melody Maker, Sounds) and had a following in Japan and Europe - notably Italy, where they toured in 1984 to a fanatical response. Artery split in 1985. Simon Hinkler was also involved with early Pulp and later became a member of the Mission UK.
Artery: 1978 - 1985.
Reformed: 2007!

Official Artery MySpace Site - make friends with Artery.
Official Artery Website
artery maintained by simon hinkler, former member of artery