Quote Martyn Ware (Human League/Heaven 17): "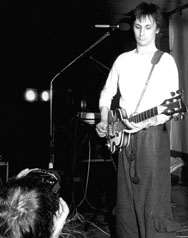 The members of Cabaret Voltaire were very generous people in terms of their time and encouragement for other people around them. They were the godfathers of that scene and encouraged creativity in everybody around them."
Cabaret Voltaire was initially a three-piece band, Richard Kirk, Chris Watson and Stephen Mallinder. Influenced by Neu, Kraftwek and Can, they started out in Chris Watson's parents' attic in 1973 experimenting with recorded sounds and manipulating them using basic reel to reel recorders.
They would do public performances in the city centre just to provoke a reaction and started doing the occasional gig in Sheffield around 1975. Their gigs were known to provoke and shock and were seen by many future musicians in Sheffield, influencing them to go and start bands themselves
.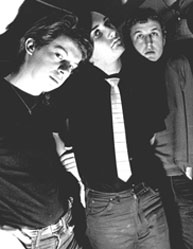 Local bands like They Must Be Russians recorded in their Western Works studio.Their electronic and experimental music has been very influential on many musicians all over the world.

brainwashed - comprehensive cabs site